Electric-barbecue-grill review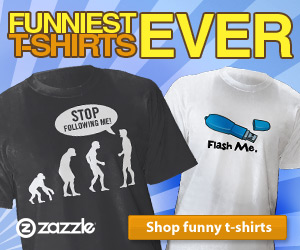 The electric-barbecue-grill....What do you do if you're stuck in an apartment or in a condo where you can't use charcoal or propane because of fire marshals and condo regulations and want to cook good barbecue on your porch. Well, my initial advice would be to move where you can do this.
choice is to use on electric-barbecue-grill. And in the world of electric grills the only good one that I can think of is to Weber-electric-grill. Weber's electric-grill is called the Q 140.Weber 526001 Q 140 Electric Barbeque Grill
I have always been impressed by the quality of the Weber grills and smokers. I have owned other brands which rusted and fell apart.
The saying that you get what you pay for is very true in the grilling world also. Weber makes the finest quality grills and smokers and for an electric-grill this is as close as you can come to grilling with charcoal or propane.
The only other way to grill with charcoal or propane if you live in a restricted place is to take your grill to a park on the weekend that allows grilling or go over to a friends house and use these grill on the weekend.
So let's talk about the Weber barbecue-electric-grill. I have tried this grill and that's good for steaks and burgers and hot dogs.

Using the Weber barbecue-electric-grill model Q140
I got this grill as a present from my cousin and decided to give it a try cooking t bone steaks .
As with all Weber products there is minimal assembly of this grill just attaching the handle.
The important thing I found when using this grill is to give it 15 min to heat up. Now again this is an outdoor grill it is not to be used indoors.
At 15 min to grill is hot enough to cook steaks. Your steak should be at least 1 inch thick or it will dry out from the extreme heat generated by this grill
Cleaning of this grill is very important and should be done after it cools down after cooking each time.
Like all the Weber products this grill should last many years.



translate 欢迎访问我的网站了解,使伟大的美国烧烤http://thebarbecuemaster.net下面的使用翻译人员翻译成中文
Weber-electric-grill Review
Pros of weber-electric-grill
Solid built
Gets hot enough to grill a steak.
Takes around 15 minutes to reach temperature to grill a steak. Nice

Cons of weber-electric-grill
Limited area to grill as compared to a charcoal or propanr grill.
Needs electricity to operate.






With the Weber Q140 electric-barbecue-grill you can start grilling some hamburgers.










Back to thebarbecuemaster.net