Support-our-store Keep thebarbecuemaster.net on the web
We were trying to figure out away to pay for all the expenses of running this website and Jasmina the bbq kitten came up with a great idea-lets sell our own products let us know how you like them because the cups and mugs are great. Try out our original photos and we guarantee they will put a smile on anyone who loves food,bbq,pets,thai-food and bbq.
I love Marilyn Monroe
make custom gifts
at
Zazzle
Classic Bbq Art
This is art only a barbecue lover can appreciate while eating brats drinking a bear and smiling at The Mona Lisa.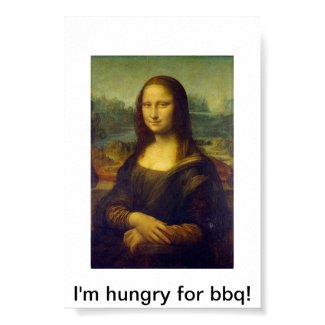 Mona Lisa Bbq Poster
by
Thebarbecuemaster
Make a poster online
at zazzle.com
some great conservative stuff to get
go to the home pagee